1
How to use our extension
Image As Type
Welcome to Image As Type
---
Thank you for installing and using our extension
---
Features:
You can save the Image as png, jpg, webp format.
Tutorial:
Install the Extension
After installing the extension, click on the icon on the toolbar.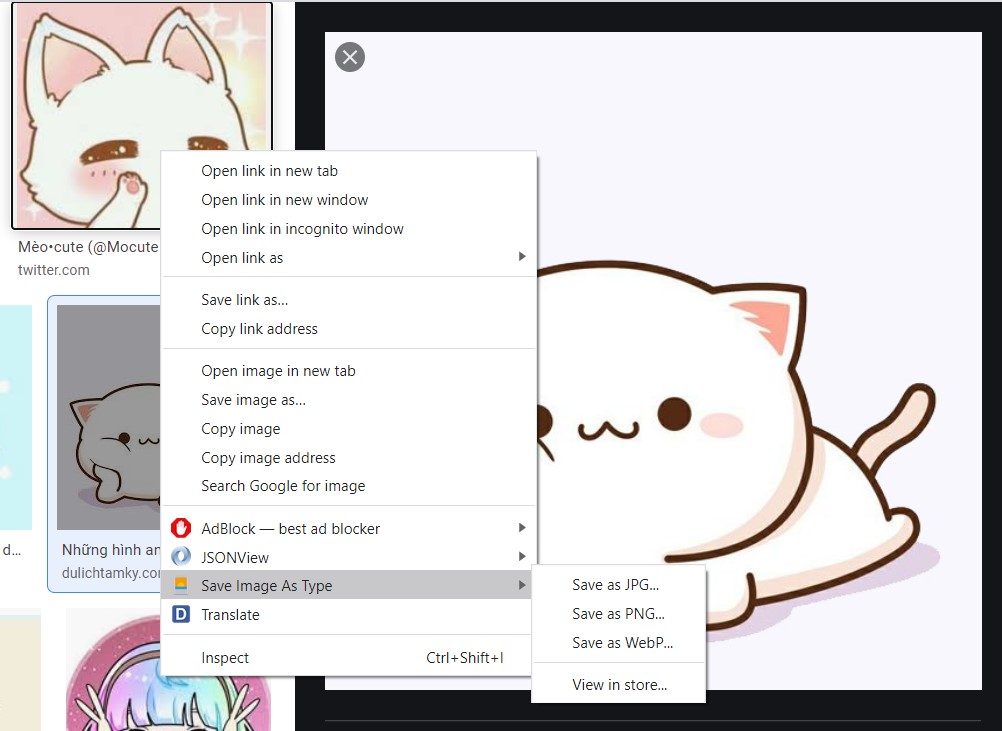 ---
Once you have installed our extension, you can choose the format you save images in. This is very simple to use, simply right click on any image you wish to save to your computer and choose the image format you wish to save. You can save it as a JNG/PNG/WebP.
Install Image As Type from Chrome Web Store